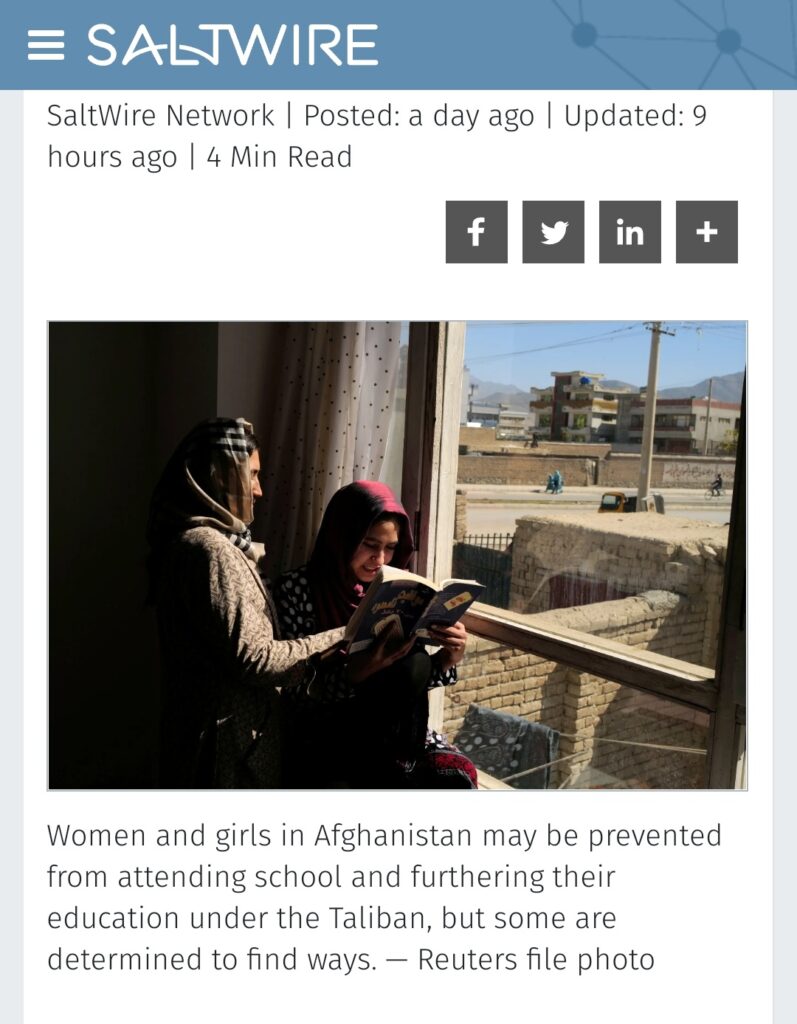 From Newfoundland Canada to Kabul Afghanistan. Afghan girls education and learning are unstoppable – learning is our right.
Thanks to the volunteer teachers who teach and tutor the young and bright girls whom our futures reliant on. They are the women Leaders or tomorrow.
Did you know that one of our student wants to become the first woman president in Afghanistan? You can learn more about her by reading this article at SaltWire!
GirlsofAfghanistanLead #WalkwithAfghanwomen #WLOT
https://www.saltwire.com/newfoundland-labrador/opinion/local-perspectives/ann-willis-why-this-newfoundlander-is-tutoring-a-girl-in-kabul-despite-the-taliban-100654058/