She is the spokesperson for Women Leaders of Tomorrow's girls' education.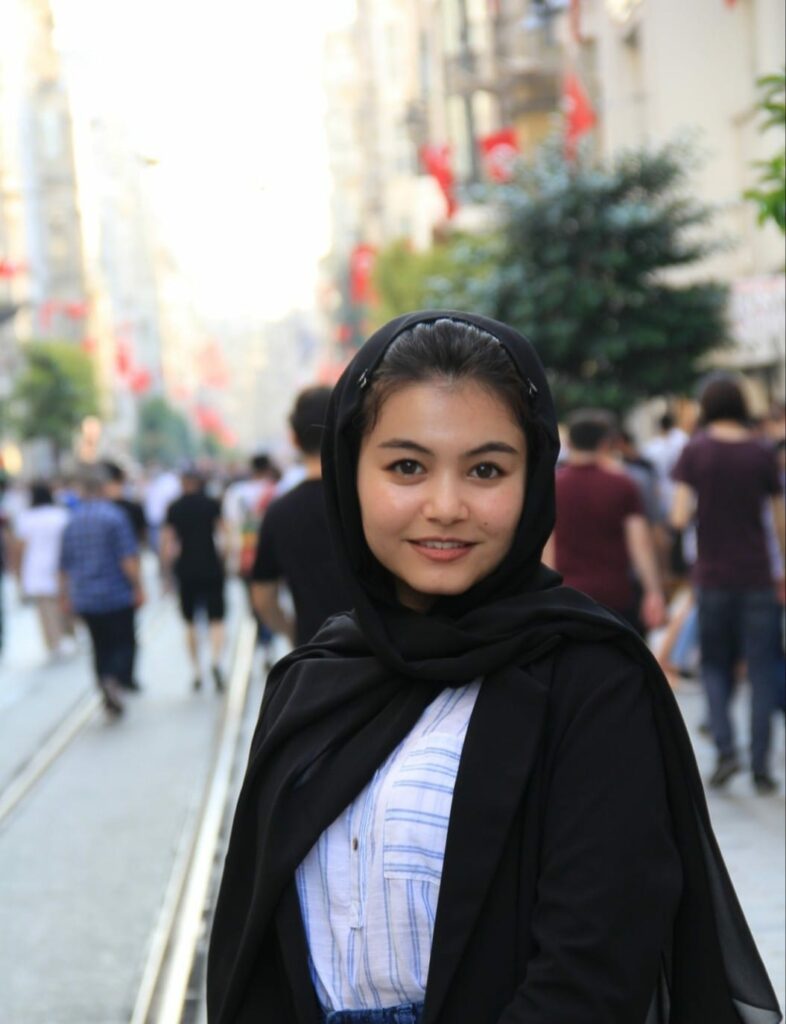 Shamsea was the first woman in Afghanistan to receive a No.1 national ranking, perfect score on the annual university entrance examination, just one year before the collapse of the central government. The "Kankor" exam is approximately equivalent to the North American SAT test. Shamsea is presently studying on a fully-funded scholarship in Istanbul, Turkey, generously provided by the Turkish government. She was quoted as the "The nation's inspiration" by the New York Time.
She is an activist for human rights, women's rights, gender equality and girls' education.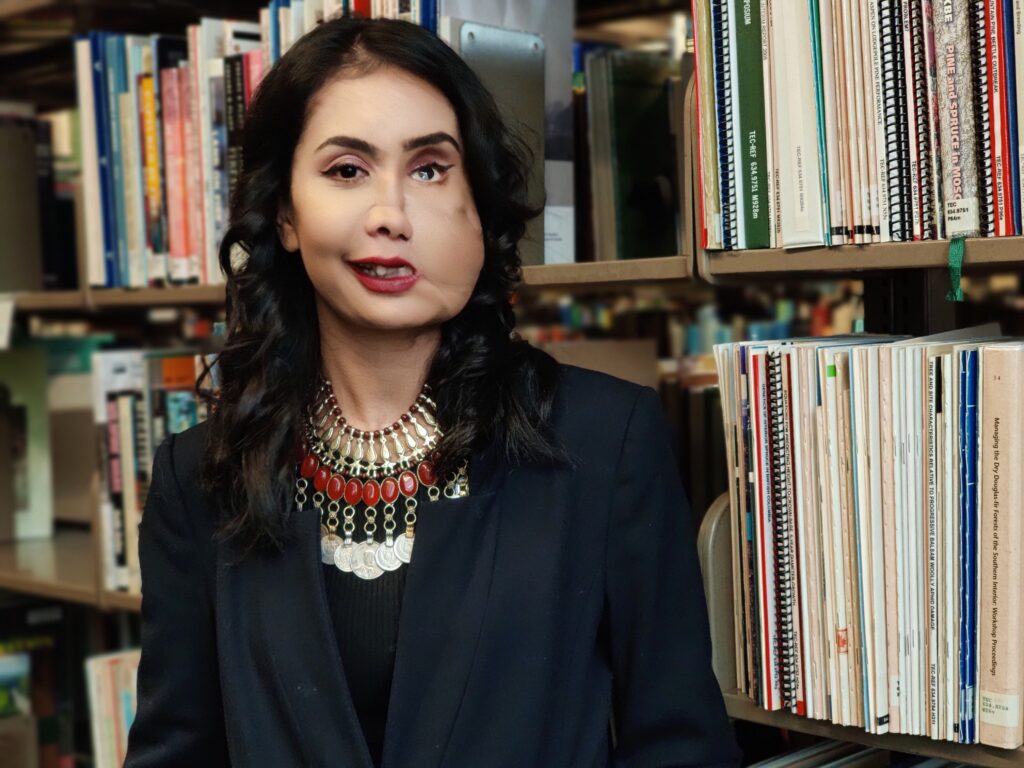 Biography: Her message to the UN about Afghan women's rights in a video. Shakila Zareen was born and raised in Afghanistan and at the age of 17 she was forcibly married to her first cousin. Her husband abused and assaulted her on a daily basis. When she stood up for her rights and refused to be abused anymore, her ex-husband shot her in the face with a shotgun. Shakila has undergone 20 plus re-constructive surgeries and is a survivor of extreme domestic. She has recently raised funds for VGH foundation and UBC hospital. Link! Her story of bravery resonates with thousands of women with similar stories in Afghanistan and the world. Shakila's voice has lifted up so many other women to give them the courage to speak, to fight for their rights, to put an end to the patriarchy and violence against women. She has spoken at various international women's conferences, such as Women Deliver 2019, International Women's Shelter conference in Taiwan 2019. She is involved with World Vision Canada to end child marriages in Afghanistan and world wide. She is an activist against child marriages. Shakila is a voice for the voiceless and is now stronger than ever.
Vancouver, BC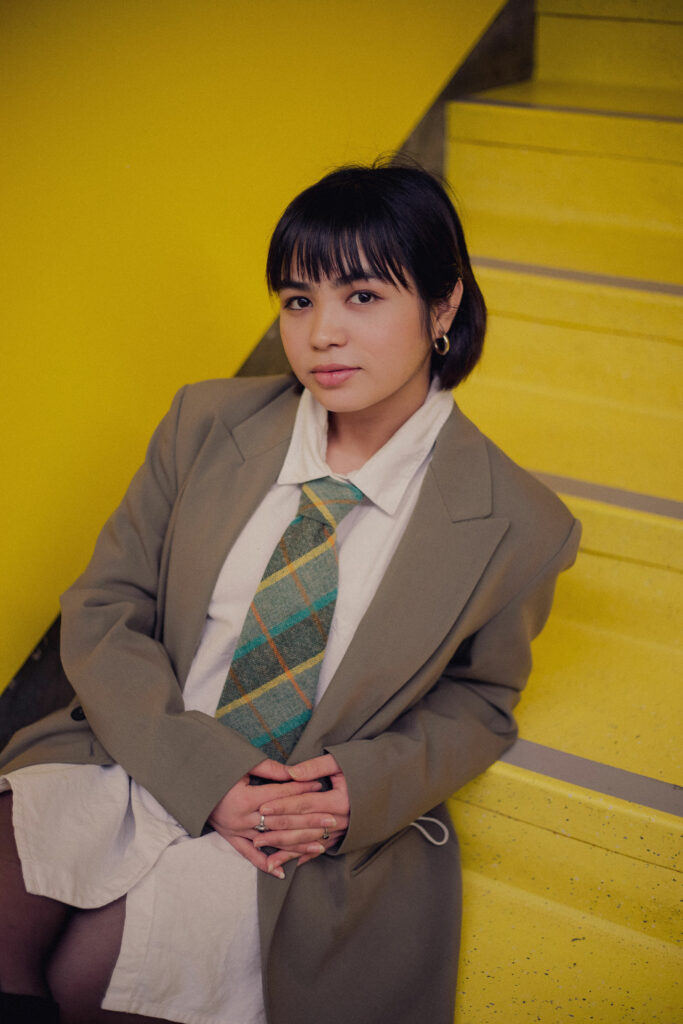 Biography: Khatira Daryabi is a women and Children's rights activist, and on a mission to promote equality, see Afghan girls go to school, bike, and prevent their dreams from being bombed. She is currently studying at UBC for a dual degree in Bachelor of Psychology, International Relations, and Master of Business Management at Sauder school of business with a full scholarship. She gave a Ted Talk titled "educating girls and breaking barriers is What women do for change" representing the voice of silenced Afghan women and children who are banned from going to school or having social, educational and political involvement.
Khatira was born and raised in Afghanistan, and the challenges that she faced there, from the violation of children and women's rights to discrimination against her Hazara ethnic group, inspired her to bike to school and teach other girls to do the same. She ran biking protests for peace and equality in Kabul, despite the threats and traumatic experiences due to her activism. Leaving Afghanistan alone at age 14, she started a new journey in Canada as a refugee to pursue higher education. She was placed in foster care but used every opportunity to thrive – which included becoming a finalist for the 2020 International Children's Peace Prize – despite the cultural shocks, language barriers, and not having a home to belong to.
Yalda Sarwar
Toronto, On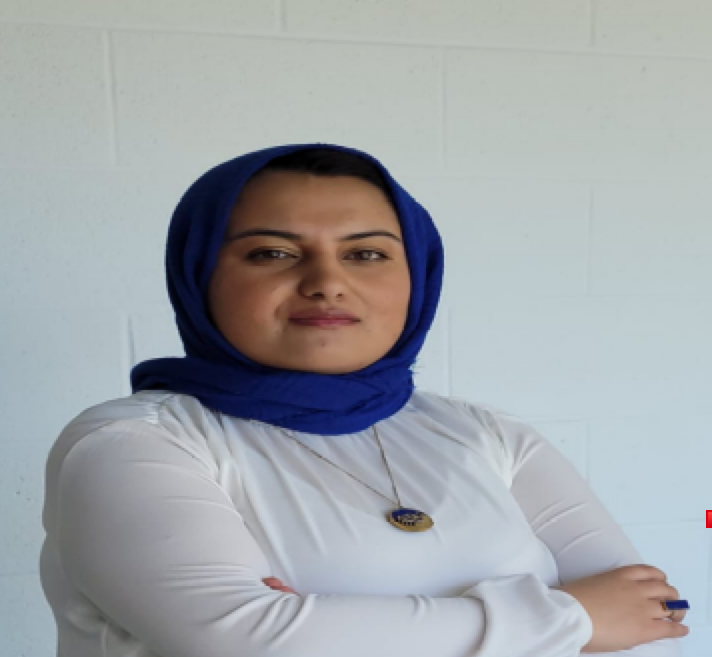 Biography: Yalda Sarwar is an Afghan-Canadian Journalist, Poet, Political Commentator, a Human Rights Advocate, and an education Advocate.
Yalda has reported for and appeared on national and international media speaking about two nations nearest and dearest to her heart – Afghanistan and Canada, and beyond. Her media experience and collaborations include Global News Network and CBC News of Canada, multiple News, and television networks in Afghanistan, as well as American and Indian News Networks.
Yalda has a Broadcast Journalism Diploma from Toronto, Canada.
Alina Frough
Vancouver BC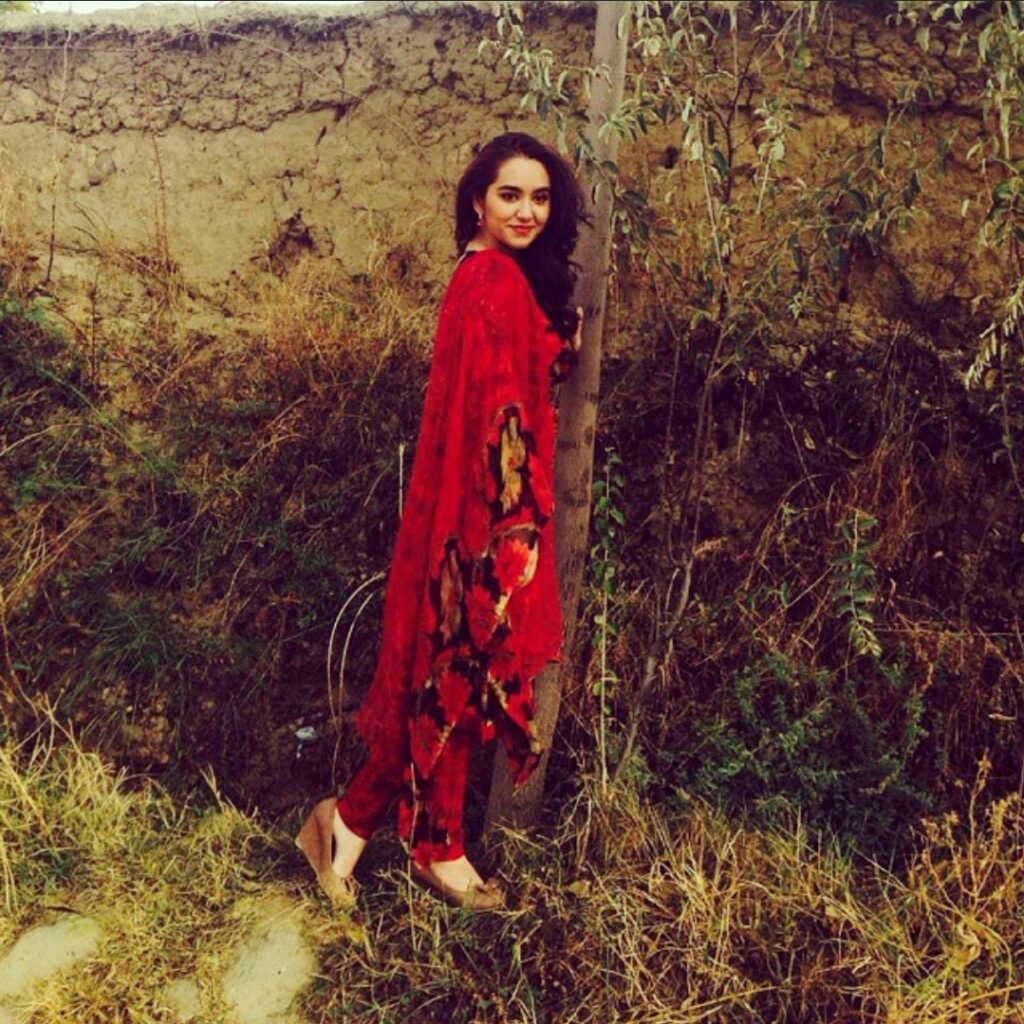 Biography: My name is Alina. I have lived in Canada BC for the past 21 years. I moved here with my family at the age 6 from Kabul Afghanistan. I remember life in Kabul like a dream, I dream I wish to live again. My favorite memory I have from Kabul is when my dad made me a doll out of scratch, my older sister and I make outfits for it and playhouse all day. Even though I have been brought up in Canada my heart has all been in Afghanistan, praying and hoping for peaceful Afghanistan. Before August 15, 2021, I had planned to finish my associate degree in Political science and go to Afghanistan to join a non-profit organization, and work for the betterment of women's rights. Unfortunately, now that the Taliban has taken Afghanistan again after 20, years, I can only think of how Afghanistan will be free. Afghans deserve to live a peaceful life in Afghanistan. I hope to be a part of that change.
Friba Rezayee
Vancouver, BC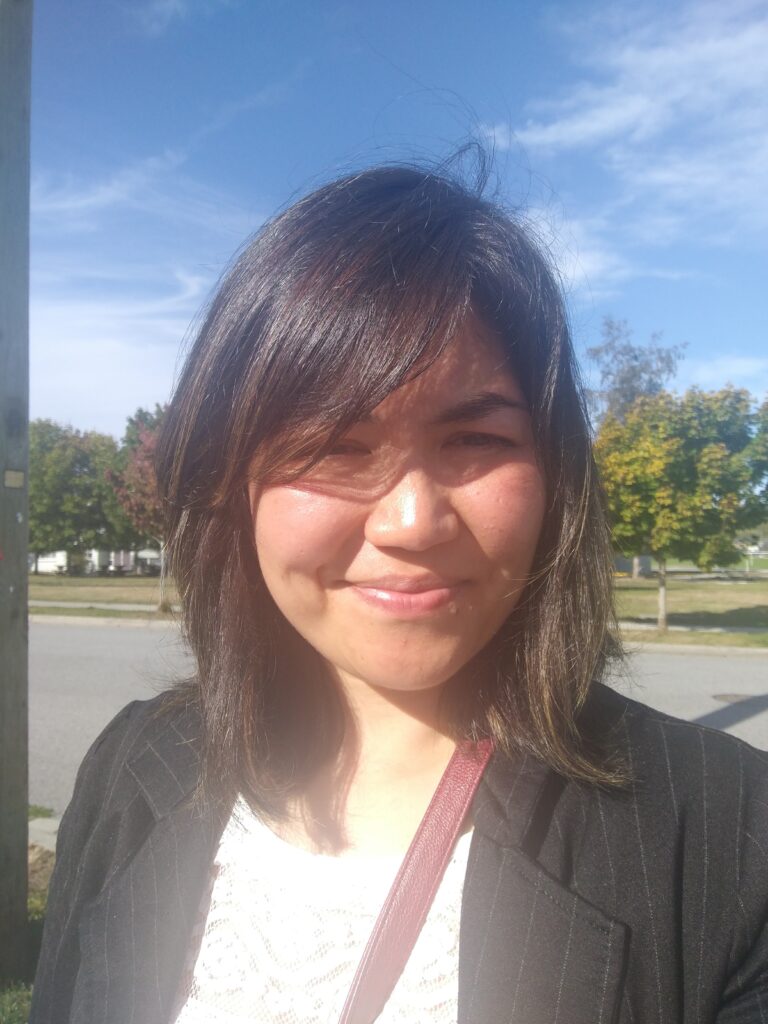 Biography: Friba Rezayee is the founder and the Executive Director of Women Leaders of Tomorrow and its leadership in sports project GOAL (Girls of Afghanistan Lead). She was born and raised in Kabul, Afghanistan. At the age of 18, she made history by competing in Judo at the 2004 Olympic Games in Athens as Afghanistan's first ever female Olympic athlete.
Friba's participation in the Olympics brought Afghanistan back to the world stage in sports after the fall of the Taliban. She inspired hundreds of other Afghan girls to join different sports, in a sports revolution for Afghan female athletes.
Friba has resided in Vancouver, Canada since 2011 and holds a bachelor's degree in Political Science from the University of British Columbia, Canada.
Friba has been an outspoken and passionate advocate for women and girls' education, gender equality, human rights, and women's rights in Afghanistan and worldwide from an early age to present. She is currently working as an educator in the Vancouver, Canada public school system.
She is currently serving as a manager for Afghan Women's Employment Program at YWCA. She assisting Afghan women refugees to find employment and integrate into the Canadian community.