Women Leaders of Tomorrow operates a program, Girls of Afghanistan Lead (GOAL). The GOAL project was created for the purpose of expanding Afghan women and girls' leadership in sports.
Judo was introduced to Afghan women for the first time by Norwegian diplomat and Olympic Judo athlete Stig Traavik in Afghanistan in 2002.
The GOAL initiative was founded by Friba Rezayee, the first woman to compete in the Olympic games in the history of Afghanistan—alongside Robina Moqimyar. Friba proudly represented Afghanistan in Judo at the 2004 Athens Summer Olympics. Residing in Canada since 2011, she holds a bachelor's degree in political science from the University of British Columbia, Vancouver, Canada.
Friba is the first woman from her family to have a university degree. She has been an outspoken and passionate advocate for women and girls' access to sports and education in Afghanistan from an early age.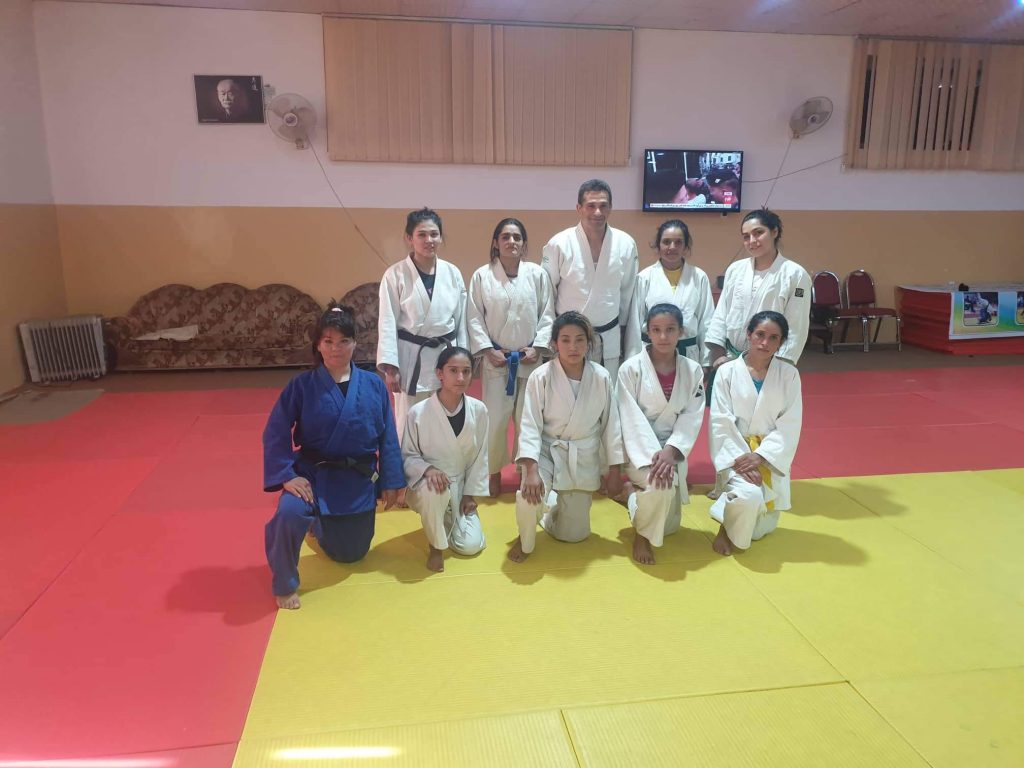 Our vision is for Afghan women is to have access to high-quality education, and to have the freedom to choose their career paths and lifestyles. Learn more about the supporters of the GOAL program.
The GOAL program helps find short term sports leadership training opportunities for Afghan women in different sports and locations. The purpose of GOAL is to help underprivileged Afghan women to gain leadership in sports coaching roles, and become instructors to open their own sports clubs or to become professional athletes.
The first GOAL leadership and coaching class took place in January 2020 at Tokai University in Hadano, Kanagawa Precture, Japan with partnership of the Japanese Judo Federation and the Japanese domestic non-profit organization "JUDOs". The two recipients of this GOAL training were our members Parwin Askari and Zakera Hosseini. The duration of the coaching class was 12 days from January 18th to January 31, 2020. After attending this coaching seminar led by Japan's double Olympic gold medalist Judoka Kosai Inoue, Parwin and Zakera were readied to lead the girls' dojos in Afghanistan.
We also work to match international donor funding and resources with the Afghan national Judo team, and to support the training needs and facilities of the Judo dojos in Kabul. As part of this, GOAL coordinates English / Farsi translation between domestic athletes and international partner organizations in the field of competitive Judo, assists with administrative needs and travel for Afghan women competing in tournaments, among many other tasks.
Our frequently asked questions page has further details about the scope of our activities within the GOAL program.