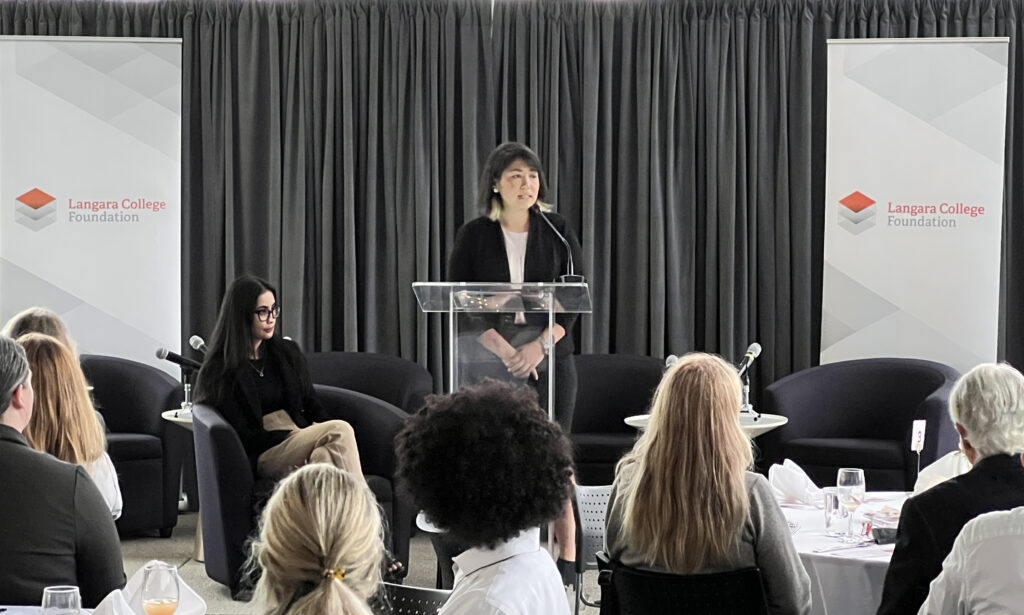 Inspiring Stories of Resilience.
On Thursday, May 26, 2022, we held a fundraising event to officially launch a year-long campaign to raise $250,000 to help oppressed individuals reach their dreams and potential through education.
From the war in Yemen to the recent war in Ukraine, it's clear that there is a need for humanitarian help for those in trouble and who seek an opportunity for a better life. We heard from our keynote speaker Shakila Zareen, a survivor of domestic abuse and child marriage. Learn more about Shakila and her story.
Across the globe, there are women like Shakila Zareen who dream of escaping war, conflict, poverty and societal pressures to pursue an education and a better life. But without the right support, that dream is hard to realize.
The Langara College Foundation cordially invites you to attend
Inspiring Stories of Resilience
Thursday, May 26, 2022
6:00 pm – 8:30 pm
Langara College, T Building Gallery, Second Floor, 100 West 49th Ave
In partnership with Women Leaders of Tomorrow
Shakila was joined by a panel of speakers from different backgrounds and was moderated by Dr. Gretchen Ferguson. Click here to learn more about each panel speaker.